Clubmakers
---
Jack White
London/Gullane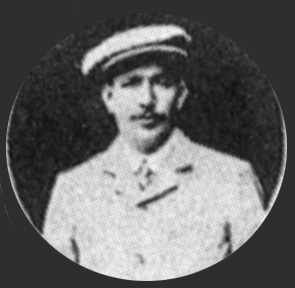 A nephew of Ben Sayers, Jack White was born in Pefferside, just outside North Berwick, in 1873. He learned his clubmaking as an apprentice to Tom Dunn but, when, Dunn left North Berwick White went back to caddying, most frequently for the great amateur Johnny Laidlay from whom, The Golf Book of East Lothian (1896) tells us 'he picked up a great deal of his game'.

He made his clubs in London and was pro at the Sunningdale club from 1901 to 1926 where his most famous customer was Bobby Jones. He enlisted in the army with the London Regiment (London Scottish) and his wife ran the business in his absence.

In 1926 the Sunningdale club sacked him for 'drinking and womanising'. He returned to Gullane thereafter and opened a clubmaking business there.

He was runner up in the Open of 1899 and the winner in 1904. His clubmaking was renowned and he won the Silver Medal for his driver and brassie at the International Golf Exhibition in Deal in 1909. This was somewhat ironic as his contemporaries record that the only weakness in his game was with the wooden clubs where he was short and sometimes wayward.

One of the original members of the PGA he began as a pro in York from 1890-1892, but winters only, returning to North Berwick in the summer months. He also spent time at Saffron Walden, Royal Worlington and Newmarket, the Prince's club in Mitcham and Seaford. After Sunningdale he spent some time at Moncktonhall in the 1930s.

Because of ill-health, White was unable to make the most of his Open win, being forced to decline many exhibition match invitations, but in 1905 he went with Sandy Herd, Andrew Kirkaldy, Tom Vardon and others to play a tournament at The Mexican Country Club in San Pedro de Los Pinos, in order to promote this as a winter golf venue for Americans.

He died at his home in Musselburgh in March 1949, three weeks after the death of his wife.

Search the catalogue for clubs by this maker