Clubmakers
---
Cyril Shute
Woolacombe Bay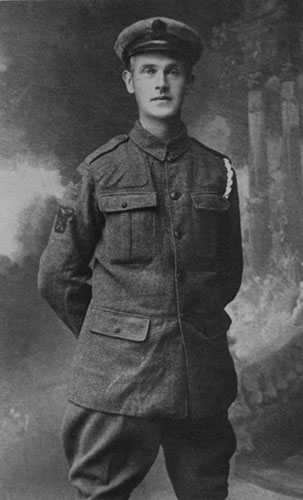 Cyril Witherstone Shute was born in Northam, Devon, in 1883, the son of Hermon Shute and his wife, Elizabeth Ann née Barrett. Despite this being a centre of English golf, in the family only Cyril and his brother Hermon, who went on to have a 57 year career as a golf professional in America and was the father of Denny Shute, played the game.

On the 1901 census he appears living at home with his parents and siblings and is an apprentice cabinetmaker but clearly turned his attention to other woods at the Royal Devon club in Westward Ho!

He appears to have become professional at the now defunct Woolacombe Bay club in 1909. The club had been formed in 1895 but presumably failed as the local paper and Golf Illustrated report a new club being formed in 1907. An Exeter newspaper in 1909 comments on his work in clearing all the scrub and laying on water to all the greens. It described him as 'an experienced clubmaker, teacher and a good player'.

On the 1911 census he is shown as a golf professional and clubmaker living at Bathleigh Cottage, Woolacombe, with his wife, Amy née Bending whom he married in 1907.

Shute enlisted with the Royal Air Force (though still the RFC or RNAS then) on 1 November 1916 and served with 66 Wing as Air Mechanic First Class in Taranto in Italy. He died from malaria here on 14 September 1918 and is buried in the Taranto Town Cemetery extension.

Search the catalogue for clubs by this maker