Clubmakers
---
Joe Kirkwood
Pasadena/Stowe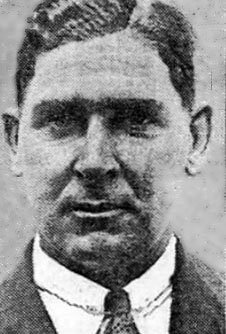 Joe Kirkwood was probably the greatest golf trick-shot artist ever. Born in Australia in 1897 he became assistant at the Manly club near Sydney at the tender age of 13. In 1922 he won the Australian Open, and the New Zealand Open.

Setting off for the Open Championship in Britain he went via the US and, asking the advice of the exiled Montrosian A H Findlay on exhibition play in Phildadelphia, was directed to Pinehurst. On a Pinehurst fairway he casually dropped a ball, took a full swing at it with a niblick and, taking one pace forward, caught it in his hand. He was booked for an exhibition the following Sunday and his career was launched.

A creditable 6th place in the Open followed this unusual preparation and he returned to the US for an exhibition before President Warren Harding and VP Calvin Coolidge in Washington before the 1921 US Open. 1922 saw him touring, with great success, first around the US and then the rest of the world, with Walter Hagen.

He interrupted his exhibition play and spells as a club pro to win the Canadian Open in 1933 and then embarked on another tour, this time with Gene Sarazen. It was at the end of this tour he happened to pass the Sea Island course in Georgia where he saw Grantland Rice's film cameras set up. Asking the reason he was told they were trying to film a hole in one but the club pro had been firing shots at the Par 3 all day without success. It took Kirkwood two shots to achieve the hole in one. He did the same, off the unusual lie of a man's watch face, at an exhibition in Cedar Rapids.

Kirkwood was elected to the US Golf Hall of Fame in 1969 and died in Vermont the following year.

Search the catalogue for clubs by this maker