Clubmakers
---
Alec "Nipper" Campbell
Brookline/Baltimore/Ohio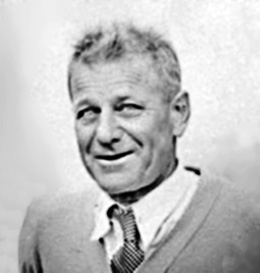 Born in Troon to Alexander, variously a general labourer and a coal trimmer, and Margaret on 28 Nov 1876, Alec was one of seven brothers who became golf professionals. He, Jack, Matthew, Jim, Andrew, and David , earned their living in the United States. Robert, an assistant with Willie Fernie, was killed in the First World War. Alec, too, began his career as an assistant to Willie Fernie.

The dates are a little hard to establish as sources vary by about seven years in his appointment at Brookline but it seems he emigrated to the United States in 1898 with brother, Matthew, and became head professional at the suburban Boston Club shortly afterwards. According to the North British Daily Mail in January 1901 reportng a holiday home in Troon, he had already 'been living in America for a length of time'

He brought his brother John "Jack" Campbell , to be his assistant in 1903.
He stayed at Brookline until 1915 when he moved to Baltimore and designed the city's first municipal course at Clifton Park and then another at Forest Park before becoming professional to the Baltimore Country Club. During his stay at Brookline he is credited with encouraging his pupil, Francis Ouimet, to enter the 1913 US Open which he famously won. Campbell himself was no mean performer at the US Open, qualifying all but four times over 34 years. He had a good shot at winning it in Phildapelphia in 1907 but the silk pneumatic ball Goodrich paid for him to play apparently burst on the last round and he finished 3rd.

He became professional to the Losantville Country Club in Cincinnati in 1919 and to the Miami Country Club in Dayton in 1925 where he set about changing all the Donald Ross-designed greens.

In club design he sold a putter called the "Nipper".

He died in Dayton on 16 December 1942.

Search the catalogue for clubs by this maker