Clubmakers
---
Matthew Furley
Belgium/Warrington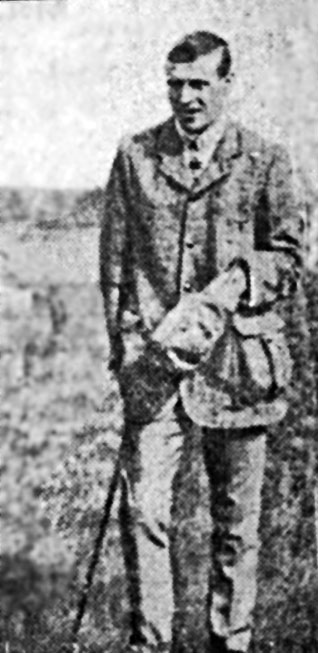 Matthew Furley was born in Nailsworth, Gloucestershire in 1883.

He joined the PGA in 1902 when he was professional at the Ardennes Club in Belgium which seems an unorthodox way to start his career. He was professional to his home village club in Nailsworth in 1904, as confirmated by the |Golfer's Handbook but I am unsure as to whether Nailsworth ever had a course of its own, as opposed to being a subsidiary club playing over Minchinhampton.

Without doubt, he was later professional at Warringon (Jackson says 1908 but he was playing in the Northern PGA Championship with that affiliation in August 1907). During his time at Warrington he is recorded as a golf professional living at Bedford Street, Stockton Heath, with wife Lilian and two young daughters at the time of the 1911 census.

Jackson has him moving to Werneth in 1914 to be professional there and theGolfer's Digest of 1915 shows he same. He attested for military service in December 1915 and gave his profession as Labourer (Roller Dept). The secretary kindly looked through the minutes for me and confirmed Furley was professional there from 11 August 1914 and the position terminated on 22 May 1915. He suggested that 'reading between the lines' he seems to have struggled to pay his way which might explain the job as a labourer.

In any event, he found himself a Gunner in the 266th Siege Battery, Royal Garrison Artillery and was killed in action 22nd April 1917 and is recorded on the Arras memorial.

Search the catalogue for clubs by this maker