David Adams "stripie" brassie
Maker: David Adams , Glasgow
Date: 1924

A brassie, at 41", and characteristic of the mid 1920s with a lighter coloured strip (though, in this case, unusually narrow) bearing the name of the maker, the respected Glasgow professional, "David Adams" with "Special" below (in script).

The face of the club is line scored and the base is protected by a full brass soleplate with six screws.

The hickory shaft is straight and in good condition, bearing a clear "D Adams" stamp also and is topped with a replacement suede grip.
Price $190.00
Reference: B399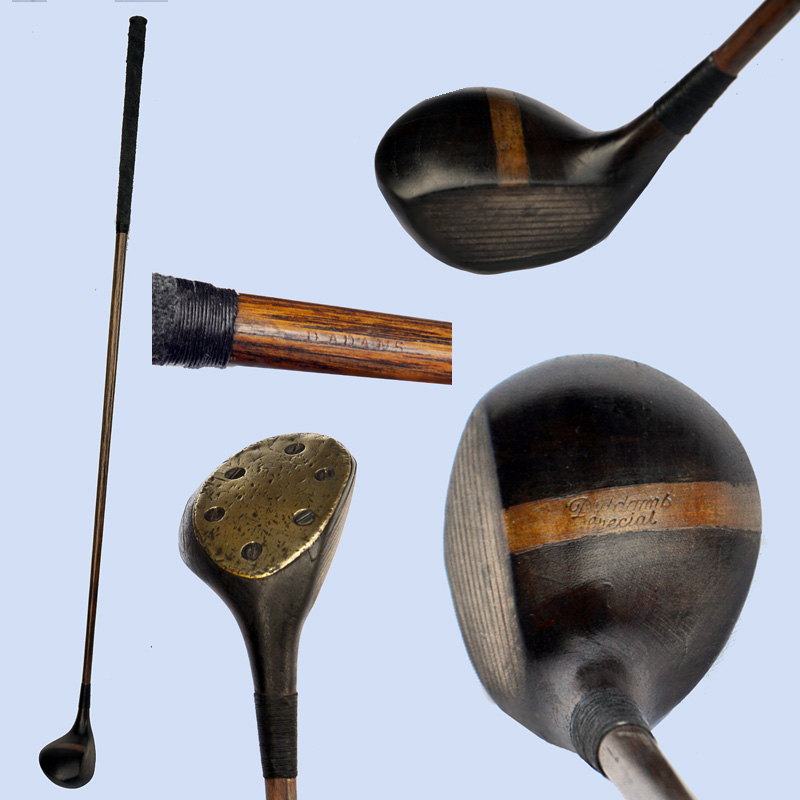 Click on the image to view it full size