Vardon Scareneck spoon
Maker: Tom Vardon , Ilkley/Sandwich/Minnesota
Date: 1902

An attarctive beech haeaded spoon from Tom Vardon';s ten years at Royal Samdwich. A long scare, fibre slip between the sole and the full brass soleplate secured by six screws and a good clear stamp on the head, "T Vardon Special Sandwich".

A long elegant scare joins the head to the club.

A straight hickory shaft carries the original sheepskin grip.
Price $330.00
Reference: B391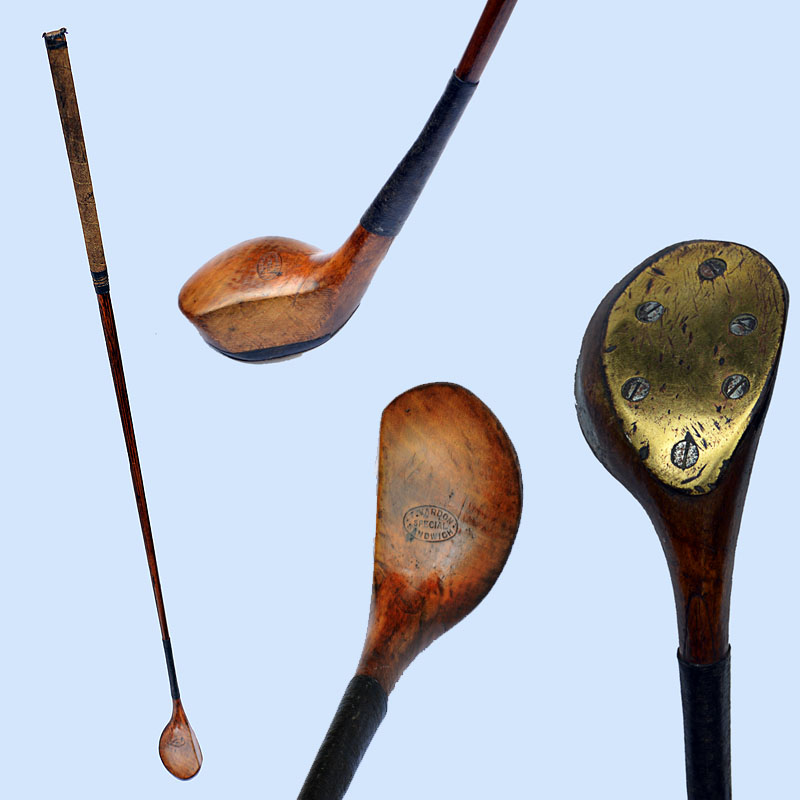 Click on the image to view it full size